Help fund a 4 wheel mobility scooter so he can get to college. Vanilla me has managed to raise £300 already but my total target is £1250, Just click on the Gift Funds section of my things to get me page to donate.
Differently-abled shouldn't equal discrimination, but that is often the sad reality in Nepal and being paraplegic can be extra difficult. Please help raise enough money to buy at least 1 four wheeled scooter so that Laxman has equal opportunity to continue his studies like his classmates. In his words:
Namaskar,

My name is Laxman Rana Magar. I am 21 years old. I have 3 siblings and my mom at home. My father recently passed away because of paralysis. I had accident in 2013. I fall down from tree while I was cutting branches for cows and buffaloes.Originally I'm from Dhading district but since 2013 I'm staying in Kathmandu. Initially I stayed at Khagendra after that I went to hostel and now I'm staying in spinal sports office. Recently I passed +2 and I want to continue my further study. My college is far from the place where I am living. It is impossible to travel by public vehicles because they ignore to take us. If I got four wheeler scooter I can continue my study and I will be independent.

Thank you so much.

Laxman, Nepal
I was sent Laxman's story via my friend Krishna. I encourage you to read his inspirational personal story too: https://www.krishnanepal.com/about/
We met in Nepal as I was visiting Khagendra New Life Centre, home to over 80 disabled people, all of whom require medical equipment and support. Most residents come from low income families and it's often people are found dumped at the door in dire need. The sanitation, general facilities and space left a lot to be desired. They were lacking in staff, there was no physio and only 1 nurse. I remain impressed at how well the residents of the care home manage with such few resources. It was an overwhelmingly depressing privilege check. Many residents have so much potential but lack the resources and basic freedoms I so often take for granted.
The experience was made a lot more positive upon meeting Krishna. He is a truly amazing individual, and despite being paralysed from the neck down, is unstoppable and devoted to securing funding and improving the day-to-day well being for all the residents, and continuing support to those moving on. Thanks to Krishna as their spokesperson, many now have individual sponsors and can enjoy the basic opportunities once closed to them like independent mobility and schooling. When I visited, those able had made bracelets to sell, and I bought as many as I could afford but wished I had more to give.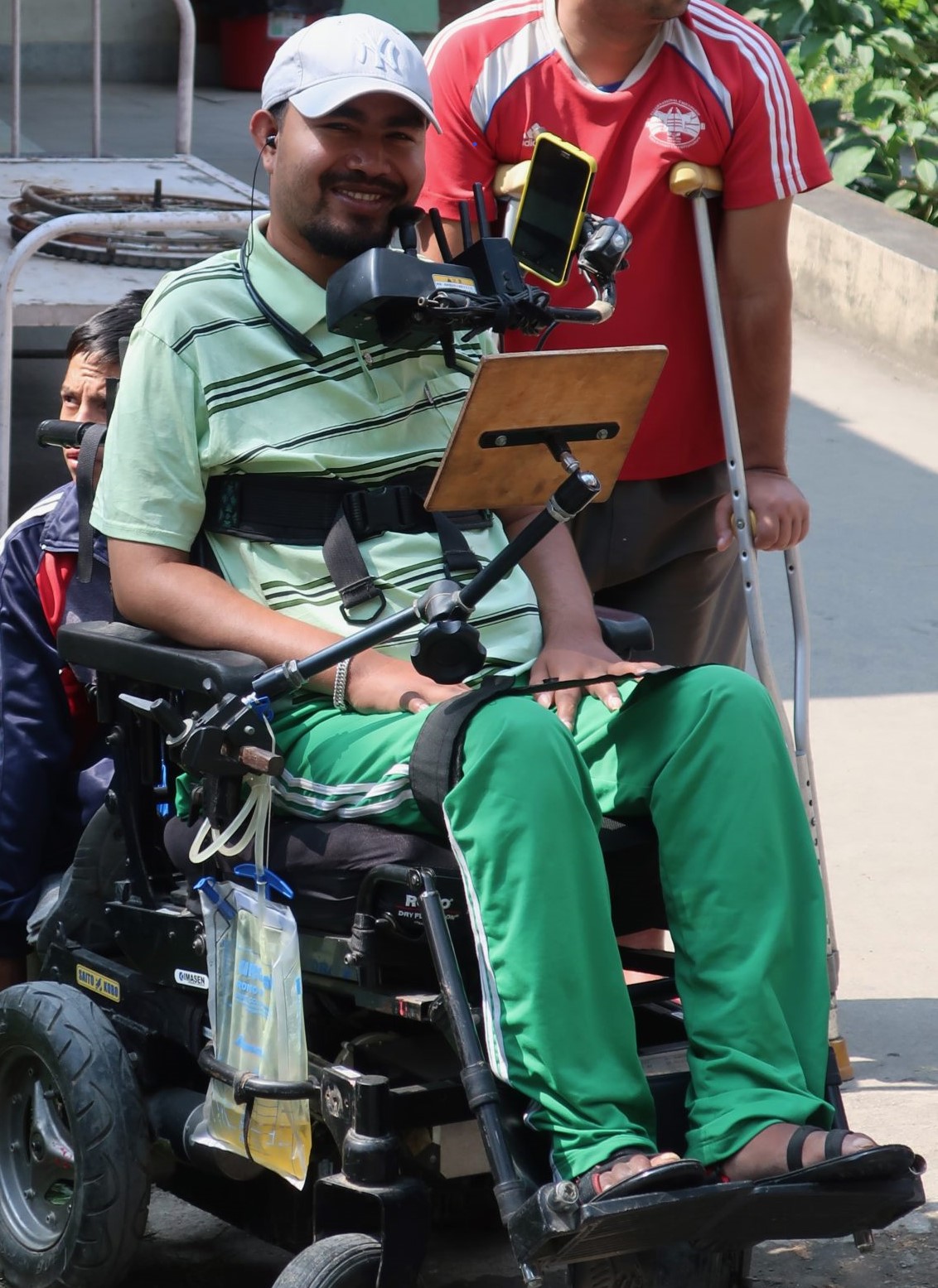 I am kickstarting this fundraiser with a Birthday wish. I'd really appreciate any support you can offer in helping me towards the cost of a new wheels for Laxman. If you can't personally give, please share with someone who can!
Please be generous: https://www.thingstogetme.com/68957a1a342 X